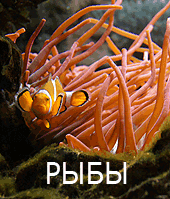 Анатомия и физиология
Benin L., Eels: A Biological Study, Cleaver-Hume, 1956.
Brown M. E., ed., The Physiology of Fishes, 2 vols, Academic Press, New York, 1957.
Colbert E. H., Evolution of the Vertebrates, John Wiley and Sons, 1955.
Goodrich E. S., Studies on the Structure and Development of Vertebrates, 2 vols, Dover, Constable, 1959.
Gregory W. K., Evolution Emerging, 2 vols, Macmillan, New York, 1951.
Kent G. C., Jr., Comparative Anatomy of the Vertebrates, McGraw-Hill, New York, 1954.
Romer A. S., Vertebrate Paleontology, 2nd ed., University of Chicago Press, 1945.
Walter H. E., Sayles L. P., Biology of the Vertebrates 3rd ed., Macmillan, New Jork, 1959.
WeichertC. K., Representative Chordates,McGraw-Hill, 1959.
Yapp W. В., An Introduction to Animal Physiology, Oxford University Press, 1960.
Young J. Z., The Life of Vertebrates, 2nd ed., Oxford University Press, 1962